Services
Website Design
Pasteque Electronic & Computer Systems
We Love Designing Websites. Simple.
Website design is not just a job, it is our passion. We are personally connected to everything we create. This personal investment is what leads us to create websites. Our work is judged in the first seconds of a visitor - we make every second count.
Νέες Ιστοσελίδες.
Ιστοσελίδες δημιουργούνται από την Pasteque.
Όταν δημιουργούμε μια νέα ιστοσελίδα, η ταχύτητα και η ασφάλεια αποτελούν βασικό μέλημα για τους προγραμματιστές μας.
Όταν φιλοξενείτε τον ιστότοπό σας στην Pasteque Hosting υπηρεσία μας, παρέχουμε μια σουίτα πρόσθετων ασφαλείας που έχουν εγκατασταθεί και ρυθμιστεί από προεπιλογή.
Η υπηρεσία φιλοξενίας έχει βελτιστοποιηθεί χρησιμοποιώντας διάφορα plugins/modules που εγκαθιστούμε από προεπιλογή σε ιστότοπους που δημιουργούμε και φιλοξενούμε. Επίσης δοκιμάζεται η ταχύτητα για την εξασφάλιση των καλύτερων δυνατών χρόνων φόρτωσης.
Υπάρχουσες Ιστοσελίδες.
Ιστοσελίδες που μεταφέρονται στη Pasteque.
Πριν από τη μεταφορά του υπάρχοντος ιστότοπου στον διακομιστή μας, εξετάζουμε τον ιστότοπό σας για τυχόν προβλήματα ταχύτητας, καθώς και τυχόν απαιτούμενες ενημερώσεις. Παρέχουμε μια εκτίμηση για το πόσο θα κοστίσει η επίλυση αυτών των ζητημάτων (αυτό είναι ένα ξεχωριστό κόστος από την φιλοξενία, καθώς δεν δημιουργήσαμε τον ιστότοπο).
Στη συνέχεια, μεταφέρουμε τον ιστότοπό σας στον server μας και εγκαθιστούμε χρήσιμα πρόσθετα, προγραμματίζουμε τακτικές ενημερώσεις, ώστε να διατηρήσουμε τον ιστότοπό σας ασφαλή και να λειτουργεί γρηγορότερα.
Design Process
To offer you a custom web design solution, our initial concern is to first seek a deep understanding of your business, with particular emphasis on your unique requirements.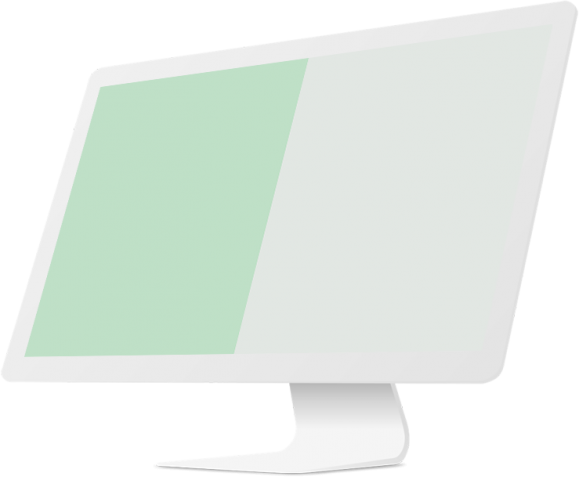 Pasteque Electronic & Computer Systems
Website Design aiming for success.
Your business is unique, as is your website. We believe that web design should not be "a suit that suits everyone".
Why custom web design?
We design and build your website to meet the unique goals of your business.
All aspects of the site from appearance and feel, usability and speed of performance, have been specially designed to improve the user experience for you and your visitors.
How important is design?
Building a website without the right approach can ultimately do more harm to your brand or business than not having a website.
Your website is a 24/7 marketing tool that needs to be designed and presented in the best way to turn your visitors into customers.
Απλά θέματα μπορούν να κάνουν κακό;
The themes are designed to do everything for everyone - which in theory sounds great. But all this extra functionality can make a site difficult to use (for you or the administrator).
Στοχεύοντας στις ανάγκες και απαιτήσεις σας πετυχαίνουμε το καλύτερο δυνατό αποτέλεσμα για εσάς
Pasteque Electronic & Computer Systems
Creating websites since 2008.
Address
Kapodistriou 5, Larisa
Phone
2410-670370
We rely on communication and cooperation with each customer to ensure that we create the best possible website.
How long does it take to complete a website?
The time it takes to design and build a final website can vary considerably, it really depends on the size and complexity of your website. A website WordPress or Joomla usually lasts about four to six weeks. Some of the more complex projects, such as WooCommerce and Prestashop or sites that have complex design or content requirements may take longer.
What is a static website?
A static site does not perform scheduled tasks, acts merely as an advertising website. Content can only be updated by one web designer. Its main purpose is to inform customers to learn more about your services or products. Nowadays it is considered an outdated way to build websites, most customers prefer a content management system.
What is a content management system?
A content management system (CMS) allows you to login in your page to update its content. CMS websites are very popular as they allow website owners to update texts and images without the need for programming knowledge.
What content management systems do we use?
Most of the websites we create are built on WordPress, Joomla, WooCommerce and Prestashop - all with their own user-friendly content management systems.
Does design affect page rank in search engines?
To some extent, yes. There are many factors that affect how your site will rank in search engines. Well-designed and well-designed pages on how content is presented and speed - these are some of the things that a good web designer would think of when creating it.