Accounting Products
Hyper Action Accounting
Pasteque Electronic & Computer Systems
The perfect solution for demanding accountants and large accounting firms. Inexhaustible possibilities through a modern working environment that will take off the services you provide to your customers. Unique functions that do not exist in any other accounting application on the market!
Παρακολούθηση Ειδικού Καθεστώτος Φ.Π.Α. 39Β
Εύκολη παρακολούθηση των Εισπράξεων, των Πληρωμών και των Προκαταβολών, με Αυτόματη δημιουργία Τακτοποιητικών Λογιστικών Εγγραφών, Διαχείριση Αρχείου Εισπράξεων και πληρωμών και φυσικά αυτόματος Υπολογισμός των εντύπων Φ.Π.Α., αλλά και των Συγκεντρωτικών Καταστάσεων (Μ.Υ.Φ.). Το κύκλωμα καλύπτει πλήρως όλες τις περιπτώσεις που προβλέπει το Ειδικό Καθεστώς 39Β με γνώμονα πάντοτε την εξοικονόμηση πολύτιμου χρόνου για τον Λογιστή.
Δημιουργία Δυναμικών Οικονομικών Καταστάσεων βάσει ΕΛΠ
Με την χρήση των αρτιότερων τεχνολογικά εργαλείων, προσφέρεται η ευελιξία δημιουργίας δυναμικών Οικονομικών Καταστάσεων με βάση τις επιμέρους ανάγκες της κάθε επιχείρησης, όπως προβλέπεται από τα ΕΛΠ με δυνατότητες προσθήκης/αφαίρεσης Κονδυλίων, καθορισμού σειράς εμφάνισης και εργαλειοθήκης επεξεργασίας κειμένου. Υπάρχει επίσης πρότυπη παραμετροποίηση, την οποία επιμελείται και ενημερώνει η Επιστημονική Ομάδα της Epsilon Net  και μπορεί να χρησιμοποιηθεί από το σύνολο των εταιριών. Η ενημέρωση των Οικονομικών Καταστάσεων πραγματοποιείται από τις Λογιστικές Καταχωρήσεις με απευθείας δυνατότητα σύνδεσης των Λογιστικών Αρχείων με τις Οικονομικές Καταστάσεις κατά τη δημιουργία αυτών.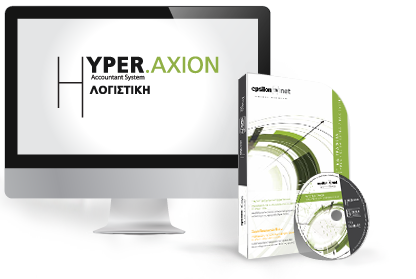 Financial Reporting
With the pioneering Reporting, the role of the Accountant is upgraded to a Financial Advisor. Through a large number of prints, information is obtained about the evolution of the company, the course of Οικονομικών Μεγεθών με αντιπαραβολή και σύγκριση με δεδομένα προηγούμενων περιόδων / ετών.
Costing of Accounting Office Work
Do you know exactly the cost of the work required for each of your clients individually? Do you have a well-documented picture of the productivity of your office workers? The advanced task costing system can answer the questions accurately. Through a highly detailed and smart system that works silently in the background, all the actions and all the movements of the users of the application are translated into quantitative data and financial costs that come to your screen through rich prints!
Έκδοση Παραστατικών
Το μοναδικό σύστημα Τιμολόγησης που απευθύνεται και καλύπτει πλήρως τις ανάγκες όλων των Λογιστικών Γραφείων, παρέχοντας δυνατότητες Μαζικής Έκδοσης Παραστατικών and Αυτόματης Ενημέρωσης της Λογιστικής τόσο του Εκδότη (Λογιστή) όσο και του Πελάτη (Εταιρείας), το κύκλωμα υπόσχεται να τυποποιήσει, να οργανώσει και να σας απαλλάξει από την χρονοβόρα διαδικασία Έκδοσης Παραστατικών και Παρακολούθησης Υπολοίπων Πελατών
Number indicators
Tracking the progress and evolution of a business becomes easier and more accurate than ever with the use of Indicators. Choose from a variety of ready indicators relating to liquidity, the policy management, the economic structure, the efficiency or / and the evaluation of Expenses or create your own unlimited indexes.
Budgets
The advanced Budget circuit provides you with a lot of possibilities, whether you want to compile a script easily and quickly using templates, or to configure it in detail at the level of General & Detailed Accounting, Transactions and / or business accounts and with any periodicity you wish. Maintain your original budget and review it as many times as you wish during the course of the period. Watch easily and quickly the report of the period with the touch of a button.
Data transfer from all applications
Get rid of the time consuming process of registering documents of your customers who use any Commercial Application of the market, transferring in a few minutes all the data that update the accounting. It is also possible to transfer data from any Epsilon Net application.
Personal Report Design
With Report Generator you enjoy the flexibility of creating your own, personal printers so that the information be really tailored to your needs. Through a friendly and understandable design environment you can select the fields and data you want, or configure ready-made and standard prints of the application.
Automatic Balance Sheet Closing
Completion of Balance Sheet Closing processes and Profit's Distribution just by pressing a "button" and simply performing all the necessary steps. The process achieves the Accounting update while at the same time all the Annual Financial Statements and the possibility is provided for automatic Transfer of Account Balances in the next use.